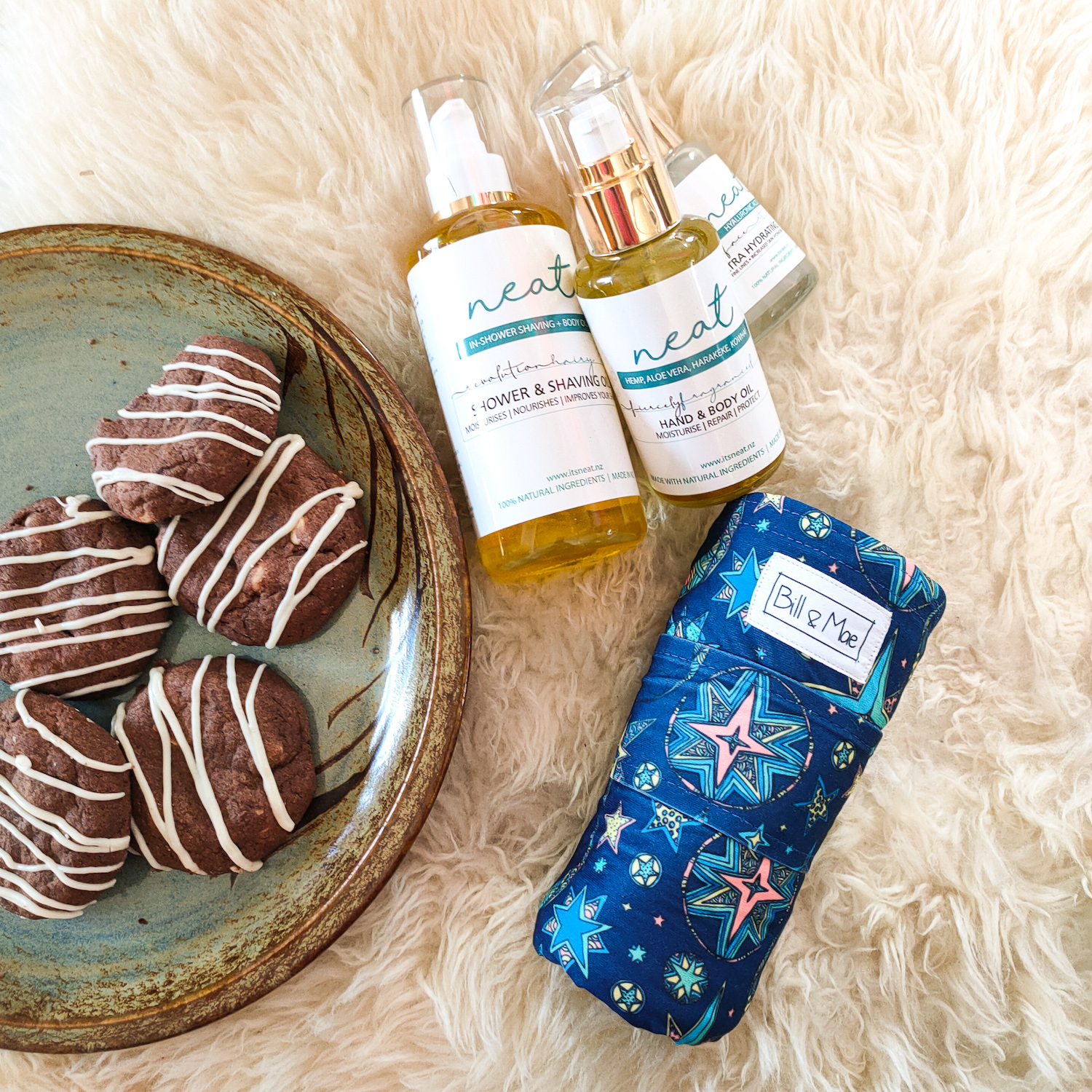 Giveaway is closed!
Thank you so much for all your support! This giveaway is now closed, and we will be drawing a winner tomorrow. It's been such a busy couple of months! We started this giveaway to celebrate our first birthday, reaching 1000 followers, welcoming Freya to the family and Bill turning two! Phew! We're so stoked we can celebrate these things with you. Good luck team! A & P x
Back to Insta
Join the fam!
We would still love to have you in our whānau! Sign up to get sneak-peaks of exciting news.
We've selected businesses based on how they align with our values.  
We can guarantee that these businesses are local, and run by awesome people. Oh, and also, the products are natural, handmade, ethically sourced or contributing to a healthy planet.  
You couldn't ask for more! 
Click each image to explore the business further. 
Giveaway Terms and Conditions 
This giveaway is not sponsored, endorsed or administered by, or associated with Instagram. 
There will be two winners. Winners will be selected randomly via an independent selection tool. If a randomly selected winner does not meet the criteria, another participant will be selected. 
The minimum criteria for winners is as follows: 
Must be located in New Zealand. 
Must have saved the post. 
Must have liked the post. 
Must be following all the giveaway partners. 
The competition will run from 7pm on 10/09/2021 to 7pm on 16/09/2021. Winners will be drawn and announced on 17/09/2021. 
The prize pack will be sent to the winner once announced. Who receives which prize pack will be random.